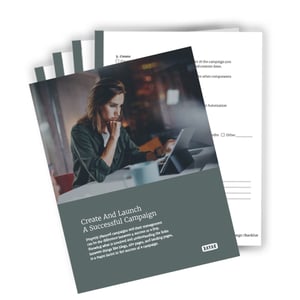 Picture your personas at each stage and what content they would find useful.
Properly planned campaigns and their management can be the difference between a success or a flop. Knowing what is involved and understanding the links between things like blogs, site pages, and landing pages, is a major factor in the success of a campaign.
Get our Campaign Checklist today to help you plan your next campaign rollout.