Earlier this summer, I took one of the major printed directory companies (or what's left of them) to task for ripping clients off via generic, expensive, and ineffective pay-per-click advertising. It's not that PPC doesn't have any value, but it was the ineffective way in which it was sold and delivered and how costs are artifically inflated by those big companies.
I'll talk more on that in a future post, but for now, I bet you're wondering if you should you incorporate AdWords into your online marketing and lead generation strategy? The short answer, from my point of view, is that PPC is generally more expensive, less efficient, and less sustainable than a more organic search engine optimization and inbound lead generation strategy over the long term. But there are ways to make it work – and work profitably – for your company as you work to build up the strength of your web site to eventually rank organically.
In essence, that means following an approach that's completely different than the one most of the big advertising businesses advocate. To see why, here are a few things you can do to make PPC Internet advertising work for your company:
Run Very, Very Targeted Campaigns
Contrary to popular belief, pay-per-click advertising isn't about bringing in as many visitors as possible to your website – it's about targeting those few people who might turn out to be good prospects for your products and services and attracting their interest. That takes a very precise combination of keywords or search terms, targeted advertisements, and high value landing pages. Linking to your home page is a common mistake.
Know Who You Want to Attract (and Who You Don't)
If you're a regular reader of the Kayak Online Marketing blog, then you already know how important buyer personas are. Use PPC to appeal to your best potential customers by setting preferences for such things as geographic location, time of day, and mobile accessibility. In addition, you should take advantage of negative keywords to filter out the kinds of searchers you don't want to bring to your website.
Keep a Close Eye on Click-through Rates and Quality Scores
Google has an innovative quality score system that lets you know how relevant your keywords, ads, and landing page combinations are. It's imperative that you keep a close eye on these. On one hand, they'll give you an indication of how well you're targeting likely buyers, and on the other, you'll get a sense of whether you're paying too much for visits to your website.
Combine Your PPC Ads With Strong Content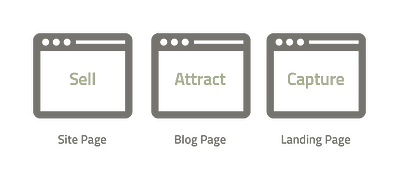 Online ads only work when they're paired with great pieces of content that searchers are looking for. Don't assume that someone wants to call you or make a purchase right away; give them the chance to explore posts, download a white paper, or conduct further research on your products and services and then reach out when they are ready.
Use PPC to Test Ideas, Not Shortcut Organic Search
The worst pay-per-click campaigns are the ones run by marketers who want to shortcut traditional search engine optimization and climb to the top of Google's rankings via a big marketing budget. That never works because it's expensive and inefficient and ignores the quality part of organic ranking. However, one way you can use PPC to help your organic search efforts is by testing different keyword and landing page combinations. Once you find a message that searchers respond to, you can work on building a better search ranking and guiding visitors to that page.
Feel Free to Skip the Expensive PPC Management Service Firms
I've written often about this, so I won't beat it to death here, but it's worth stating once more: Each of these tips works, and none of them are consistent with the strategy that most traditional media companies follow. If a business that used to give you a place in a printed directory offers you "PPC management service," politely decline and look for a better deal elsewhere.
All in all, I still recommend the most of our clients skip PPC advertising and go with more sustainable and cost-effective options for promoting their websites. But if you want to dip your toe in the water and try paid ads, be sure to consider the strategy I've outlined above. Not only will it save you a lot of money that you could've wasted with the wrong company, but you may also get results and insights you can use to grow your online marketing plan over time.