In 2011, we stopped doing marketing projects for the money and discovered how to really grow our business, and yours.
If you've ever worked with an ad agency, web design firm, or even a law firm, you're likely familiar with buying services from companies who sell you what you want to buy. It's very common and the way most small businesses operate; as a vendor.
What many people aren't as familiar with are two alternatives to operating as a vendor. More experienced businesses discover Process and Performance; or Partner and Coach, respectively. We like those words a lot. They open an opportunity to change the discussion from, "how much does it cost" to something like, "if we do X can we improve our results by Y". It's a significantly different discussion.
In 2011, we refocussed our services to help our clients succeed. And thus, have removed acting as a vendor from our approach. it has been replaced with a determination to provide leadership and empowerment instead.
In a nutshell, our mission is not to do more for you, but to put you in a position to do more for yourself.
We are firm in our belief that great content deployed by knowledgeable marketers propels prospects to act and businesses to grow.
---
We've designed our approach to help you grow your business.
Kayak delivers advanced digital marketing services following our proven 5-Step Digital Marketing Program covering:
Discovery Workshop(s)
Persona Identification Workshop(s)
Digital Roadmap Creation
Conversion Optimization
Strategic Deployment
We round this off with expert-led coaching services.
---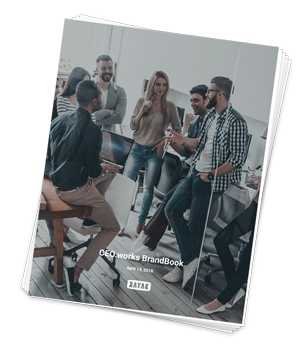 Our work is intended to reveal unexpected marketing and business growth opportunities while sharing insights gained from working with more than 540 organizations.
Kayak's Digital Roadmap outlines the journey from marketing through to sales, with an added bonus: it helps you create advocates in the process.
Kayak's coaching workshops are structured to help you learn – and practice – digital marketing effectively. Each workshop is broken down into: a presentation, Q&A, an assignment, coaching support.