In 2011, I founded Kayak Marketing based on the awareness that clients are much more successful (and happier) when collaborating with their marketing agencies. We opened our doors with a focus and mission to do it "with" you instead of "for" you.
In doing so, we stopped acting as a vendor and became a partner...Collaborating and growing together...Empowering and learning together...Seeking outcomes over checking off tasks...and achieving 600% growth on average for our clients.
Hungry for details? Please read on.
---
In 2010, I survived stage 4 cancer and gained a new perspective.
Mid-recovery, on the way to pick up a pair of kayaks from Canadian Tire with my sister, I rode quietly.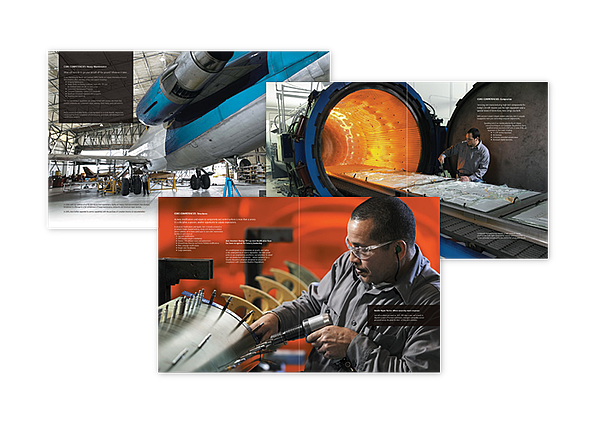 I was thinking about what we'd done as a business over the past decade. My team and I had delivered successful creative...identities, brochures, and websites, and even won awards. We got the good work done – which paid the bills – but there was something missing. Sitting in my sister's vehicle, I came to the realization that had I died, I would have left nothing. Sure my team would go on to other jobs, and my clients to other agencies. But, it would have been as if we – and by 'we', I mean me – had never existed.
I was embarrassed to admit - even to myself - that we had literally done it for the money. When clients declared that they wanted 'that' colour, font, or campaign...we gave it to them. I'm sure they considered it customer service. But in reality, it was a disservice. Because all we really did was make them happy at the moment. We failed to help them or their business in any meaningful way. We didn't help them grow as people, be financially stable, or help them give back to the community. We just sold them stuff. Worse, it was pretty much the same thing our peers and competitors did. I was determined to change that.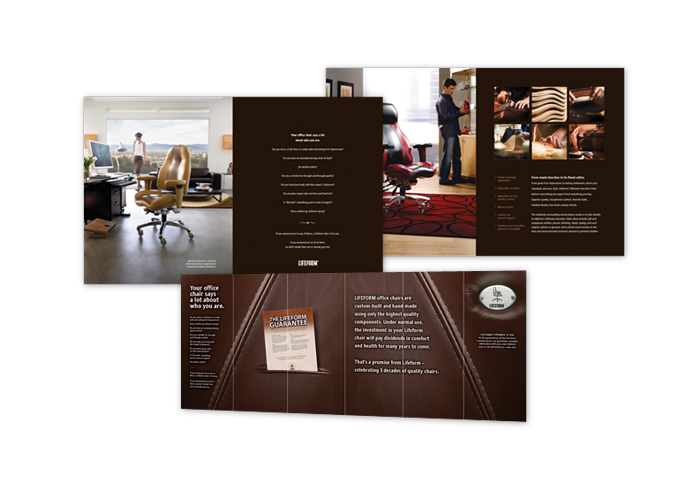 Working with hundreds of organizations over the years, my team and I had gained incredible experience and knowledge. We were in a position to stop taking orders and start providing leadership. Within us, was the power to help our clients grow in ways that would have a much broader impact on not only them, but their companies, their customers, and their communities as well. Empowerment could – and would – become our guiding principle.
And what that, Kayak Marketing was born.
Our aim is to help others grow. The way we do that is to incorporate strategy, coaching, and collaboration into our services. If this approach sounds appealing to you, you are not alone. Since launching Kayak, we've worked with upwards of 600 organizations, published several books, were nominated for Small Business of the Year 2013 (landing at finalist, aka second place), and have collected a solid showing of 5-star Google reviews.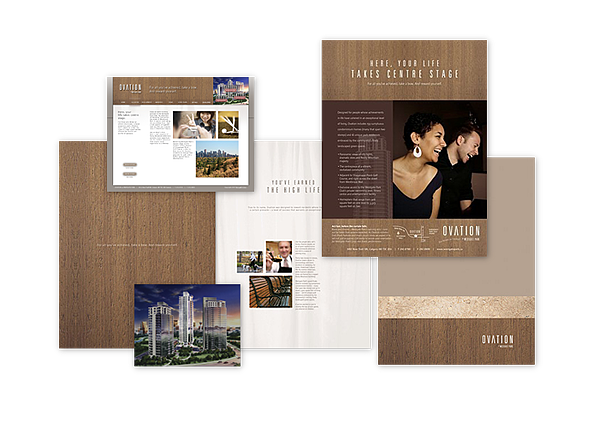 About those kayaks.
As a kid, I paddled endless lakes and streams in the British Columbia interior. Paddling provided a place of peace, and physical exercise, and kindled my love for nature. Throughout my recovery post-cancer, I'd been walking around my community pond. Not one for the gym, I'd been searching for enjoyable ways to regain my strength. Taking others kayaking with me seemed the perfect fit.
PS - Main photo credit to Vince Fowler, Craigery Denis, and Paul Trieu.
Accomplishments made possible with the support of the amazing Kayak team:
Founder, wpSites
Founder, SEO Audits
Published Author (5 books so far)
E&Y Entrepreneur of the Year Nominee 2015
Featured (2-page spread) by The Financial Post, 2014
Calgary Small Business of the Year Finalist, 2013
Calgary Breakout Business Finalist, 2013
Syndicated Author Business to Community, 2015-current
Syndicated Author Social Media Today, 2011-current
Founder, Kayak Marketing 2011-Present
Founder, HandyRandy Communications 1999-2011
---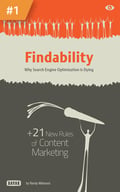 Findability: Why Search Engine Optimization is Dying + 21 New Rules of Content Marketing. A quick and meaningful read for those responsible for content creation/direction in small to medium businesses or marketing departments of larger organizations. Currently available in 13 countries and in 10 languages for the Kindle Reader, and as an audiobook and paperback in English.
---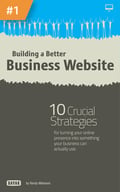 October 2013, Building a Better Business Website: 10 Crucial Strategies for Turning Your Online Presence Into Something Your Company Can Actually Use, is an easy-to-read book that will provide an overview of the important aspects of a successful attraction-based marketing website. This book is currently available in 13 countries and 10 languages for the Kindle Reader and in paperback in English.
---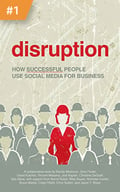 June 2015. I'm also a co-author of Disruption: How Successful People Use Social Media for Business. Currently available on Kindle Reader, this book is full of real-life insights into how and why to use social media to build a business from men and women who use it every day.
---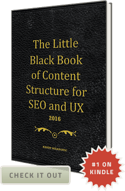 December 2015. Content formatting and page structure are significant components of successful search optimization and lead qualification. The Little Black Book of Content Structure for SEO and UX eBook. Although the process of including key phrases, refining content, and setting up internal links can seem a bit tedious at first, it's a skill that becomes second nature over time and more powerful as you optimize your content again and again. As has become customary with my books, this Little Black Book has been written to provide you with straightforward, actionable guidance on making the most of your website, no matter if you are a developer, designer, webmaster, marketer, or do-it-yourselfer. Published on December 29, 2015. Head's up, I wrote – and published - this book in 2 days. Any typos are entirely my fault. Ads authenticity, I'd say. ;)
---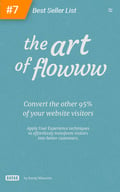 March 2020. The Art of Flowww, #7 Amazon Best Seller. Flowww is a website adaptation of the widely accepted customer journey: Awareness, Consideration, Desire, Action (ACDA). The result: increased page views, increased time on page, increased knowledge transfer, and the most important result of all; an increase of trust. Check out wpSites, the website platform created to deliver flowww.