Paul is "the rock" at Kayak.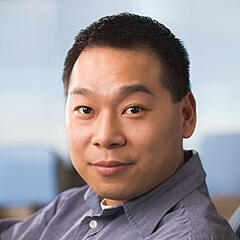 He's the Director of Operations at Kayak Marketing and wpSites. Never averse to hard work or high volume, Paul has worked with our organization for over a decade, adding his skills to our team's development of long-term strategies.
He works with senior management to oversee the daily business activities in the organization. Developing strong relationships is the foundation of everything he does, both professionally and personally.
Outside of work, you can catch Paul with family and friends at the lake: fishing, swimming, boating, kayaking, jet-skiing, and paddle-boarding. On the down-low, he enjoys a good Netflix binge and tending to his two dogs and saltwater aquarium.
---
Paul helps organize Objectives-based Onboarding and Guided Client Onboarding.
Objectives-based Onboarding (OBO) helps you get set up and achieve your initial goals fast. It's one way to see results while building your familiarity with HubSpot software. OBO is task-oriented and collaborative. And, you achieve results faster because you participate in the execution of tasks.
Guided Client Onboarding is for organizations that can benefit from marketing guidance and strategic coaching. It includes aspects of OBO, along with strategic marketing workshops and website design/development services.
---
The hero photo was taken by Paul in September 2020 at McGregor Lake, an elongated reservoir in Southern Alberta. McGregor Lake was created in 1920 by the completion of two dams bracketing water flowing through in Snake Valley. It is situated 100 km southeast of Calgary in Vulcan County. Wikipedia