Over the years, we've worked with hundreds of people in diverse organizations. Our most rewarding relationships are with people who are willing to collaborate, share, learn, and grow with us. Will you be one of them?
Here's what people have to say about working with us: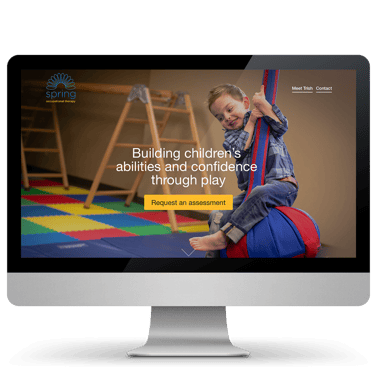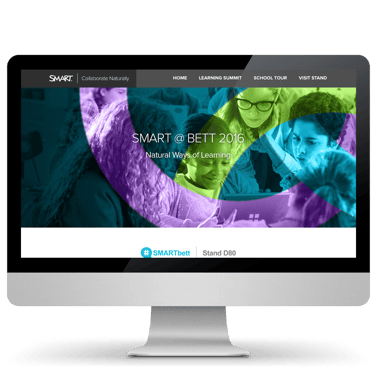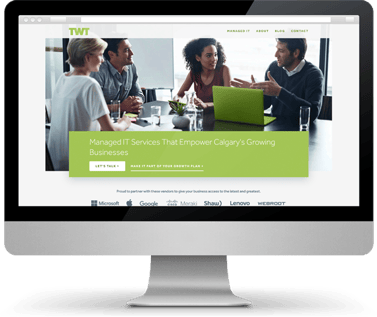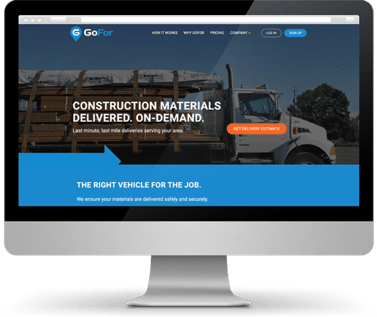 ---
I had the pleasure of meeting Randy recently, where he offered valuable information about my website's SEO. His education in this area surpassed any information I could have obtained on my own. Randy's patience and willingness to answer my questions did not go unnoticed. I would recommend Kayak Creative Services Inc. to any business in need of updating and improving traffic to their website. Lara Palset, Owner, Lara Palset Photography
[KAYAK] never ceases to amaze me. With a 1 hour meeting I have [gained concrete] knowledge on the importance of keywords, linking, and backend social media. Randy has always been known for his unique creativity but the [application] of his new knowledge and skills makes him a precious contact to have in your "rolodex". Call him, hire him and see for yourself. Ryan Berry
Randy is interesting, informative and fascinating. No matter what he does, he does with enthusiasm, energy and commitment. He is a joy to be around - infectious joy. Keep up the great work with clients and others. Jeff Nelson, President, Anduro Marketing
[KAYAK] has proven to be a valuable asset as a resource for our group of companies. Randy's creative thinking coupled with an ability to clarify subject matter and messages has given us direction and insight into who we are. In essence he becomes part of your team with an objective point of view that is actionable and results-oriented. Jody Lockhart
I have collaborated with Randy on many projects for more than 11 years. His professionalism and enthusiasm for what he does is infectious and second to none. When it comes to creating great marketing products, that fit within a budget, is delivered on time, and gets great results, Randy and his team should definately be your go to agency. Ted Knude, Owner, Ted Knude Photography
Randy has always been a joy to work with, He is a take-charge person who is able to present creative ideas and communicate the benefits. He has successfully developed several amazing marketing plans for the companies I have worked for. I would highly recommend Randy as key player in promoting your ideas, company or strategies. Randy is a unique individual who will certainly make a positive impact in all his endeavours. Dean Dragland, Account Executive, Anvy Digital
I have had the pleasure of working with HandyRandy Communications (sister company to Kayak Creative) for over 9 years. Randy Milanovic was a key consultant in the early stages of the Level 2 concept. Randy designed our branding and determined market direction and focus during start up. The initial corporate branding package Randy designed for us was critical to the successful launch of Level 2. We continue to work with HandyRandy Communications for our marketing initiatives including customized catalogs, creative promotional product development, and website consulting. Our success would not have been possible without the valuable assistance from the team at HandyRandy Communications. Randy has demonstrated an elite level of business acumen and a skill in graphic design that never ceases to amaze me. I would not hesitate to recommend HandyRandy Communications to anyone looking for a truly unique creative experience. Ryan Berry
Randy was a real pleasure to work on behalf of my clients needs. His advertising campaigns were very insightful from concept to design, very accommodating on tight deadlines and always proud of his design work. Linda MacQuarrie, Sales Executive, Source Media Group
I have worked with Randy on a number of assignments. He thinks things through, works strategically and comes up with great solutions. He delivers too: on time and on budget. Rosemarie Enslin
Randy has helped our firm with graphic design from concept to implementation. He walked us through a thorough approach which helped us to integrate a design consistent with our firm's values and objectives. Sterling Rempel, CFP
Randy's creative execution delivers on the objective every time. He also has the ability to manage multiple projects and gets it done. I hope to work with Randy again in the future. Gary Marx, Media Planner & Buyer, Highwood Communications Ltd
It was a pleasure to provide components of Randy's creation for a global Oil corporation. Randy's friendly yet efficient directive style made for a great success and he subsequently followed that project with other opportunities for me to work with him. I felt I was an appreciated supplier which can be uncommon even after succeeding with projects. Yea! to Randy too for his great attitude on other business and life matters. Addison Lanier, Owner, SkyConcept Product Design, ArcSys FrameWorks
Randy has the ability to ask the right questions to capture your ideas and then, using his creative talents, he makes magic. David Bradley
I have used Randy to develop materials for a venture I was a part of and saw his work at companies I consulted with. A true professional at B2B marketing and good judge of content. Randy has high ethical standards and makes the non-marketing expert feel comfortable. Greg Helfrich
I had the pleasure of volunteering with Randy through the Society of Graphic Designers, Alberta South Chapter (GDC/ABS). Randy was instrumental in producing several successful event promotions for our Chapter events. Catherine Garden, FGDC, Student, School Of Visual Arts New York
Randy and I have worked on a few projects with clients. Randy has great ideas and he works well with people. I endorse his services strongly. Jeff Nelson, President, Anduro Marketing
Randy is a creative, innovative designer. He's to the point and easy to work with. Randy understands how to come up with strong solutions to client needs. Guy Parsons, Principal, GP/VC Inc.
Randy has always been very passionate about helping his clients, and our clients succeed. Stephan Rota
I have worked with Randy for many clients over the decade. He is a creative strategist and designer who creates positive marketing results for clients. When creating marketing plans and products for his clients, Randy always draws from his strategic alliances he has created over time. In doing this he gives his clients just what they need, while keeping costs down. Ted Knude, Photographer, Ted Knude Photography
We interviewed with Randy to discuss his services/recommendations. I found him to be very creative & honest. Randy forced us to take a hard look at the customer's experience within our retail stores, pointing out some weaknesses & inconsistencies. He made excellent suggestions that I fully supported. I would wholeheartedly recommend Randy for his company's marketing services. Rick Couture, Retail Sales & Marketing Director, Go-Mango Fitness Equipment
---