Enjoy another advantage of working with Kayak.
Your organization is unique. Your onboarding plan should be, too. The experienced team at Kayak helps you select from 25 Projects. Objectives-based onboarding is a collaborative effort, tailored to your goals.
The team at Kayak masterminded a strategic and technical revamp of our website, delivering awesome results. They marry up an unusual mix of skills combining big picture thinking with equal attention to detail. - Donna Neuman
The Objectives-based Onboarding (OBO) approach offers you a way to see results fast, while growing your familiarity with HubSpot software.

Select from a collection of 25 pre-defined Projects covering Sales, Marketing, CMS, and Service Hubs, or discuss custom OBO projects with the Kayak team.

Projects are collaborative, incorporating tasks, training, and implementation by both of our teams. Best of all, OBO utilized HubSpot's built-in Projects tool, featuring project tracking and automated alerts that are visible to all assigned team members.

To ensure you see result fast, we recommend taking on a maximum of three Projects per Hub initially.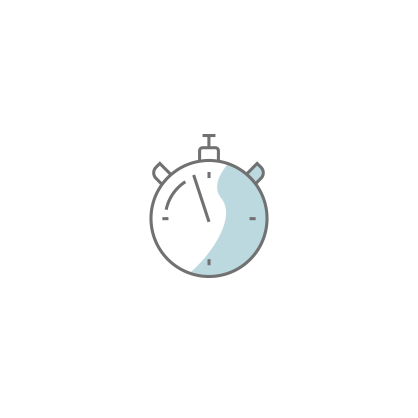 Sales Goal: Getting Started with Sales Hub (Required)
Sales Goal: Import & Organize Your Data
Sales Goal: Automate Your Sales Process
Sales Goal: Accelerate Your Sales Efforts
Sales Goal: Configure, Price & Quote
Sales Goal: Manage Large Sales Teams
Sales Goal: Report on Your Team's Performance
Sales Goal: Collect Payments in HubSpot

---

Marketing Goal: Marketing Hub General Setup Tasks (Required)
Marketing Goal: Capture, Convert & Engage Your Leads
Marketing Goal: Generate More Website Traffic
Marketing Goal: Increase Conversion Rates
Marketing Goal: Measure Traffic and Understand Results
Marketing Goal: Automate & Personalize Your Marketing

---

CMS (Website) CMS Hub Setup Tasks (Required)
CMS Goal: Build Your Website from Scratch
CMS Goal: Migrate Your Website
CMS Goal: Manage Multiple Brand Domains
CMS Goal: Measure Website Activity
CMS Goal: Establish an Online Presence and Capture Leads

---

Service Goal: Service Hub General Setup Tasks (Required)
Service Goal: Help Customers Help Themselves
Service Goal: Measure & Improve Customer Experience
Service Goal: Set Up Your Help Desk in HubSpot
Service Goal: Quantify & Visualize Results
---
You may be wondering when to call HubSpot support, when to utilize the Academy, and when to contact Kayak.
Call HubSpot Support for short-term technical questions.
Visit HubSpot's Academy or Knowledge Base for self-paced learning.
Contact Kayak for longer-term strategic, planning, or best practices questions, and to help you make HubSpot work for your business.