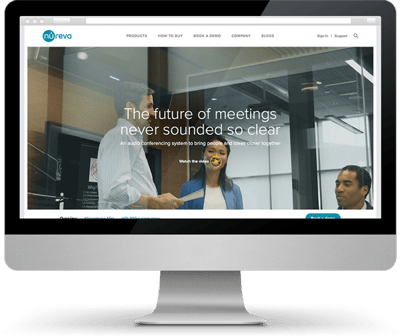 Nureva is a Calgary-based technology company that produces collaborative software and hardware for education and business applications. The organization was launched by the founders of SMART Technologies.
Nureva is well-known for their Span product, a wall-sized touch screen and its companion cloud-based software.
---
Goals and Objectives
Nureva knew that in order to bring their portfolio of high-end educational technology products to market they would need a robust and well-considered online marketing strategy and professional-grade marketing website.
The new website would need to be fully automated with smart content, carefully crafted advanced forms, auto-responders, workflows and personalized drip campaigns AND be operable by their team.