On this page: Selecting a Web Partner | 360-Degree Approach | Purpose-built Templates
Kayak brings a comprehensive strategy to new users on HubSpot. Their unique process goes further than regular HubSpot onboarding by diving deeper into strategy, while also incorporating practical tool training. The end product gives clients a clear and thoughtful marketing strategy in addition to the tool knowledge needed to execute that plan.

Oscar Zamorano

Principal Channel Consultant, HubSpot
Supercharge your HubSpot investment following Objectives-based Onboarding (OBO), Guided Client Onboarding, or both.
Objectives-based Onboarding (OBO) helps you get set up and achieve your initial goals fast. It's one way to see results while building your familiarity with HubSpot software. OBO is task-oriented and collaborative. And, you achieve results faster because you participate in the execution of tasks.
Guided Client Onboarding is for organizations that can benefit from marketing guidance and strategic coaching. It includes aspects of OBO, along with strategic marketing workshops and website design/development services.
Generally, OBO addresses short-term goals and change management efforts, while guided client onboarding takes a deeper look into your business's long-term success. The team at Kayak guides you through both onboarding approaches, collaboratively.
---
Launching a new website is more than a design or SEO effort.
We don't believe in pulling a design (or a designer) off a shelf and selling you a website design. That's because before any design decision can be made, your web partner must know your business, your goals, and the intent(s) of your website visitors. Especially, they must be able to address the challenges your business faces online.
A website helps you grow your business. Design and SEO are important elements that support that purpose, and they must be implemented with your business growth strategies in mind.
---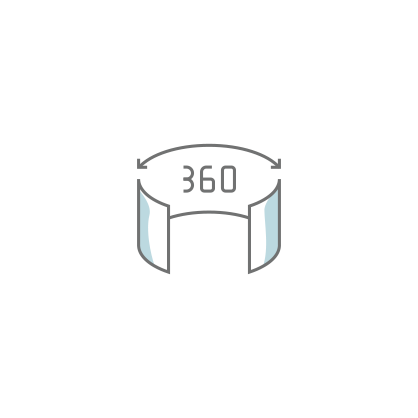 A 360-degree approach to addressing your business needs, online and off.
At Kayak, we work with organizations that are both mature and less so. We simply tailor our scope to accommodate each in our guided marketing consulting and objectives-based onboarding offerings.
Kayak's guided marketing consulting services cover foundational business and marketing elements, such as getting all your stakeholders on the same page around business goals, identifying ideal client organizations, clarifying role-based behavioural profiles, and much more. Without these in place, executing a website design is an effort in futility.
And for those who've already nailed the fundamentals, we move into objectives-based onboarding (using HubSpot) to identify short-term goals and make progress quickly while putting longer-term strategies in place.
In broad strokes, an engagement with Kayak flows like this:
Baseline Digital Audits
Marketing Strategy Workshops + Brand Book
Website Strategy + Core Templates
Strategic Coaching + Content Development
Objectives-based Onboarding (HubSpot)
Marketing Execution Coaching
MVP Launch + Digital Audits
Ongoing Coaching + Campaigning (Refine & Expand)
Ongoing Coaching + Consulting (Reporting)
Kayak purpose-built templates are designed to qualify and convert.
We begin with a core template set for Home Page, Internal Information Page, and Conversion Page, then tailor them to match your business needs, visitor expectations, processes, and branding.
At the page creation stage, these templates feature all the core functionality most websites need, with headers, heroes, content sections, sidebars, and footers. Complete with highly effective journey-mapping link placements.
With the exception of specialty pages for items like products or case studies, we've found that the vast majority of pages on most business websites seldom require additional templates.
When additional, specialized templates are needed, assembling them is often much faster leveraging the core templates and adding pre-developed modules than starting from scratch.
Our templates for the HubSpot CMS feature HTML+HubL technologies. All are optimized for SEO and Lead-Gen. System Page templates (including Subscription Management) are developed so your site runs smoothly, even when it doesn't.