The introduction of high-performance templates and content modules over the past few years has opened the door to quicker deployment of higher-quality websites.
It has also changed the way website design is done.
Pro Templates and Modules incorporate user-experience (UX) norms for common visitor intents. Ultimately, this helps you close more leads of higher quality because the experience feels 'right' with minimal friction.
This change impacts marketing teams most in the visual design area. Refocussed to fall under Content Design, it's handled differently from development tasks, and generally, in separate layers or phases.
Remember the good old days of matching Photoshop flats "pixel perfect" or selecting WordPress Themes? These still exist, of course. Pixel-perfect designs are often found at the high-cost custom design & development end, whereas pre-made themes are found at the low-cost, one-size-fits-all end. The new templates and modules approach can be found somewhere in the middle.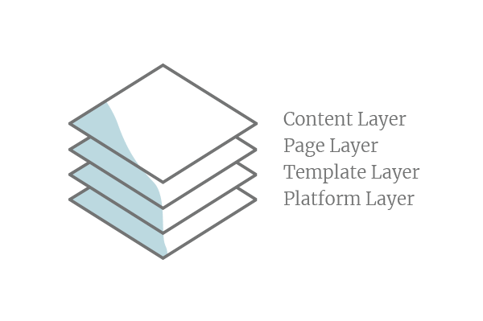 In modern template-based design & development, we have 4 primary layers where different aspects of web design are handled:
Content Layer. Format text and place image/rich media within Modules.
Page Layer. Assemble purpose-built Content Modules into a page layout.
Template Layer. Incorporate brand elements and the website's foundational structure.
Platform Layer. Houses the underlying technology.
Developers generally address Platform, Template, Modules, and Page Layout elements. Marketers generally address Content Design elements. Developers are able to build frameworks that support UX right into their templates, making it easier and quicker for marketers to deploy websites with greater potential for conversion.
---
Why shouldn't I select a pre-made theme?
Themes and ready-made templates are interesting things. Clients love them. Professional developers love them, too. But, for entirely different reasons. Clients love them because the imagery and marketing presentation position them as an instant visual design at the press of a button. Developers love them because they offer an opportunity to optimize templates for performance.
Templates and themes like those found in the HubSpot marketplace can be beautiful. However, as with any pre-made item, come with a hidden cost. They are created without your ideal prospects, journey mapping, or business processes in mind. It's the website equivalent of one-size-fits-all.
They can work of course, but in our experience, they amount to temporary fixes that distract your attention, rather than long-term solutions. They'll almost certainly require extensive edits or even a full redevelopment very quickly. So, saving time and cost isn't really an outcome. Plus when that happens, you'll end up doing the job twice.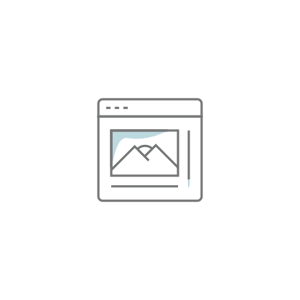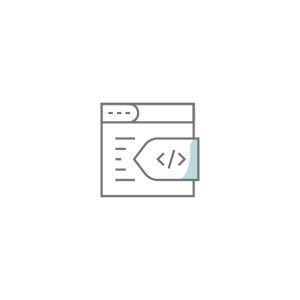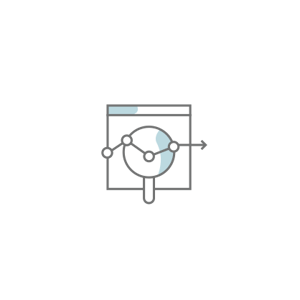 What makes Kayak's Templates and Modules different?
Great question. As the components (templates and modules) are pre-developed, our dev team can quickly brand, configure, and assemble them for clients while adhering to UX best practices for lead gen and search optimization. All, in a fraction of the time and at significant savings when compared to the high costs associated with custom development.
A typical kayak website deployment places Templates, Modules, and Page layouts in Kayak's care, and Content design in our clients' care. If clients opt into our content and coaching programs, or our HubSpot Objective-based Onboarding programs, we provide guidance in that as well.
This new approach to website design and development offers the best of both old-worlds and a win for everybody involved. Except for your competitors, of course. But that's pretty much the whole point.