Facebook advertising campaign boosts target web page views by 16,000% and new users by 392%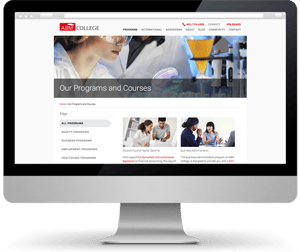 ABM College is one of the leading career training institutions in Alberta and Ontario. Providing students with professional training, academic knowledge, and the right skill-set to get job ready.
---
Goals and Objectives
ABM College asked us to help them build awareness for their business administration and massage therapy programs among adults aged 18-34 living in Jamaica, Mexico, and Venezuela.