The big 3: quality links, quality content, quality site build.
For this page, we focus on the most important one of all, quality links. You don't need to have a degree in links to get them. Just follow these 16 tips like the team at Kayak does.
---
Before we look at links, just a quick note on quality control. Almost all of the issues shown in the SEO Score image here (courtesy of SiteBulb) are user-created. We recommend reaching out to the team at SEOAudits to learn about the quality of your website.

---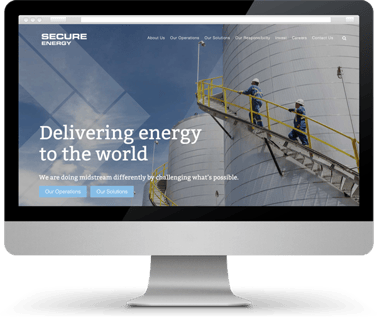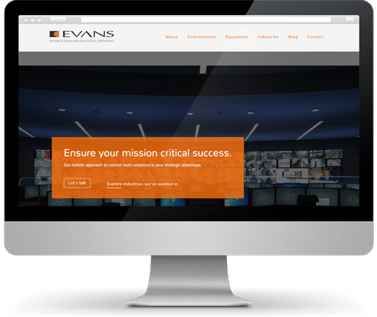 ---
A healthy website link profile is one of the most valuable search engine ranking factors.
One of the benefits of ranking organically, for many businesses, is that you can show up in search without the added cost of advertising. A link is a signal between two sites that acts as a vote of confidence and relationship between the two.
A strong link comes from a topically relevant website that has high authority and value as a result of content, popularity, traffic, and literally hundreds of other factors.
A weak link comes from an unrelated website or one with low authority and value as a result of poor SEO practices, lack of online activity, or spam/malware.
This guide is designed to help a business of any size work from the ground up to attract strong links. We start with things that can be done immediately, and work our way up to strategies that can pay off months, if not years down the road.
Let's get started... you can do it yourself or engage our SEO experts to jump in and help.
---
1: Set up a page for your business on the top directories
Directories are websites like Yelp, Angies list, the BBB and your local chamber of commerce. Search engines reference local directories to verify location details. These are often referred to as citations. Citations are mentions of your business name and address online, even if those outside websites don't link to you.
Set up a page for your business on popular Local Business Directories.
If location-specific, set up a page for your business on the Top Local Citation Sources by Country.
Set up a page for your business on the Best Local Citations by Category.
---
2: If your business is location-specific, create a Google My Business Local Listing page (GMB)
Create a Google My Business Page. This will help tie your website to a physical location, which Google uses in its map and search results.
If your business is in a single location, link it to your homepage.
If your business has multiple locations, link to dedicated location pages for each (ie. yoursite.com/calgary).
If you don't have a physical location where you serve clients, you cannot set up a local page.
TIP: Embed a map into your contact page as another sign to visitors and Google where exactly you are located. Don't overlook Bing Search. Create a listing there as well.

---
3: Build relationships (social networking)
While it takes some time, building relationships is one of the most effective ways to keep your company top-of-mind for people who might be interested in linking to your site or connecting with you.
Engage with the people on Twitter, Facebook, LinkedIn, etc. Follow them, retweet them, respond to them, reach out to them, chat and network with them!
If someone has mentioned you in a post but not linked to you, look for an opportunity to politely ask them for a link (give them a reason they can't refuse).
Make connections at local meetups, events, conferences and in your day-to-day activities.
Officially partner with companies in related industries. After all, a rising tide floats all boats.
Make use of your preferred Social Monitoring tool or set up social monitoring (HubSpot, Hootsuite, Buffer, etc...).
Create separate monitoring streams for your business, your content, and your target keywords (think long-tail).
TIP: Be a good neighbour by linking to others. This helps them gain a link as well as improves your chances of getting recognized and linked back to you in the future.
---
4: Find authoritative sites and industry leaders. Engage with them.
Not all links are created equal. Make sure that you're earning high-quality links, and not focusing on quantity. High-quality links come from authoritative website that are relevant to your business.
Open your preferred Page Performance tool (Search Console, SiteBulb, SEMrush, aHREFs, MOZ, etc):
View the websites that are linking to your site.
Filter by Authority and make a list of the most authoritative sites.
Filter by your competitors to see which sites are linking to them.
Make sure you've added your competitors to the monitoring.
Make a list of industry thought leaders (this can include thought-leaders in related industries too).
Look through your Chamber of Commerce website for potential allies and competitors (peers).
Search for industry conferences, certifications, agencies, laws, publications, etc.
Find the top bloggers for your industry.
TIP: Look at top contributors to industry websites and magazines to find thought-leaders.
---
5: Create content with input from industry leaders
Create a "best-of" list or a resources list. Give credit to sources and authors.
Conduct an interview with an industry thought leader and publish it as a blog post.
Create crowdsourced content like this one we did in LinkedIn.
Solicit information, answers, or opinions on a particular topic from industry thought leaders.
Keep track of who responded and who did not for future reference.
Ask an industry thought-leader to write the foreword for your book. Or simply ask them for a quote to include.
TIP: Not only might these thought-leaders help you write your content, but they'll typically help you promote it! You'll gain new visitors and a new link to your content.