10 Crucial Strategies For Turning Your Online Presence Into Something Your Business Can Actually Use. Is your business website really built to generate leads... or is it just an expensive, online version of your company's brochure?
---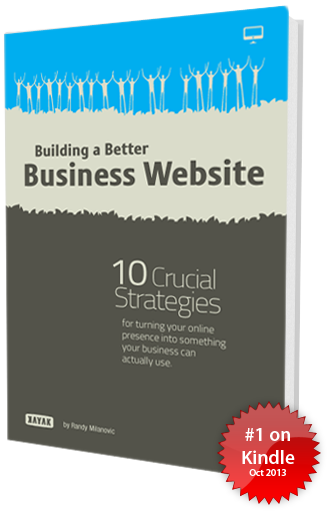 The difference isn't just clear and important, it's what separates the companies with successful online marketing efforts from all the others. In this e-book, entrepreneur and lead generation expert Randy Milanovic will share his top 10 ingredients for high-ROI business websites, and how his company, KAYAK Online Marketing, has used them to produce triple-digit percentage increases in sales opportunities in just a few months.
Among the specific details you'll learn are:
How lead-generating websites are arranged (and why they usually don't require expensive website design or custom programming).
Why knowing your customers is the first step toward giving them what they want, and how to get the detailed information you need.
What smart companies do to turn search engine traffic and social media followers into potential customers.
How you can deal with huge increases in leads without spending endless hours at the office or paying more in overhead costs.
… and a lot more.