Kayak's 5-step digital marketing consulting program is proven to supercharge your web presence and power your business's growth.
Growth starts from within. Working collaboratively with your team, Kayak facilitates marketing activities through our proven 5-step marketing process:
Discovery Workshop(s)
Persona Identification Workshop(s)
Digital Roadmap Creation
Conversion Optimization
Strategic Deployment
Kayak workshops reveal unexpected winning marketing and business growth opportunities. Our process helps create informed team members and qualified prospects. Kayak's Digital Roadmap outlines the transition between marketing and sales, with an added bonus: it helps you create advocates in the process.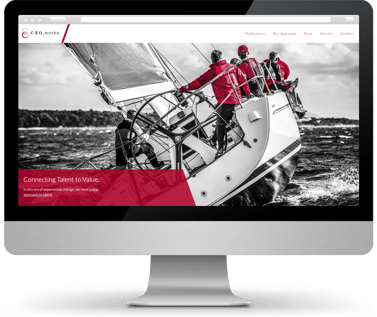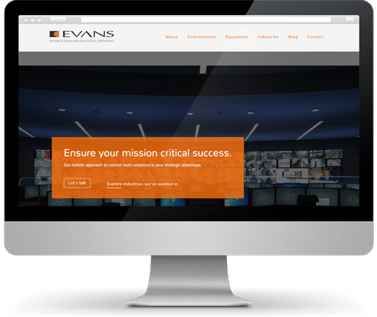 ---
1. Discovery Workshop(s) that Reveal the Unexpected
Key stakeholders are brought together to gather insights on how and why the business operates, the market(s) it serves, and the story (or stories) behind it. Questions posed by our experts encourage critical thought and dialogue around your organization's challenges and opportunities. (Sample questions.)
Kayak team members share relevant business insights and digital and traditional marketing strategies. Plus, perspective gained through working with more than 500 organizations are shared so that you can avoid learning the hard way.
---
2. Persona Identification Workshop(s) that Connect the Pieces
Key stakeholders are guided through a structured workshop to determine what makes an ideal client organization and what makes an ideal client individual. Demographics, psychographics, and behaviour traits are examined, marketing personas (avatars) are created and all are connected to behavioural roles relevant to your buyer journeys.
Research may be performed to evaluate, prove or disprove assumptions, and gain greater insight into visitor/buyer intent, actions, and trigger events so that you can connect more accurately with your prospects.
---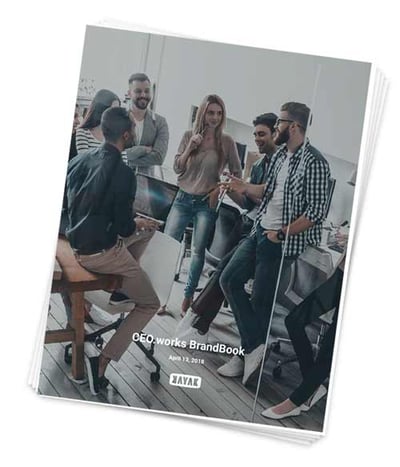 3. A Digital Roadmap that Puts You on a Path to Real and Sustained Growth
The insights, client data, and other learnings gained through our workshops are crafted into a 40- to 60-page document detailing intelligent marketing frameworks that transform marketing insights and strategy into creative execution.
Kayak's Digital Roadmap is a significant, and often transformative, business growth asset that's designed to get your whole team on the same page and fully understanding your buyer's motivations.
---
4. Optimization Efforts that Qualify and Convert
Guided by the Digital Roadmap, Kayak's team creates content for the Home page, an Inside content page, and a Conversion page. Developing content for these key pages provides material to demonstrate high-level execution strategies aimed at growing your business online or off. Learnings can be applied to all marketing and communications collateral.
Further, Kayak's team maps visitor behaviour to personas and connects those via tailored site maps. Concurrently, website styling/branding is applied to your website, which are engineered for lead generation.
---
5. Strategic Deployment that Attracts Visitors and Search Engines
We've seen marketers and business stakeholders achieve more when engaged in their organization's marketing and growth efforts. Our approach is collaborative; it is designed to empower you to grow your website and your business.
Sign up for marketing coaching workshops that cover everything from file management to lead generation strategy. Master these skills internally. Kayak's coaching program was developed to help our clients maximize their return on investment.
---
Ultimately, we don't just do more for you… we put you in a position to do more for yourself. A core belief at Kayak is that clients have a right to know how 'it' works. No smoke or mirrors. No dog or pony show. Just straight up strategic advice and coaching services coming from a customer-empowerment viewpoint (we want you to know what we know).
---
Let's talk about Growing Your Business with Kayak.

---