Digital marketing to help you generate leads and attract loyal customers
A lot of traditional marketing works on repeated (expensive) exposures that are intrusive. Digital (inbound, content) marketing, on the other hand, works by attracting the right people to you with information they want.
Marketing efforts are focused on information and good will which in turn leads to qualified sales down the line.
The real goal of website lead generation is to get qualified prospects to find you, learn about what you do and how you do it, and to learn to trust you – before ever meeting you.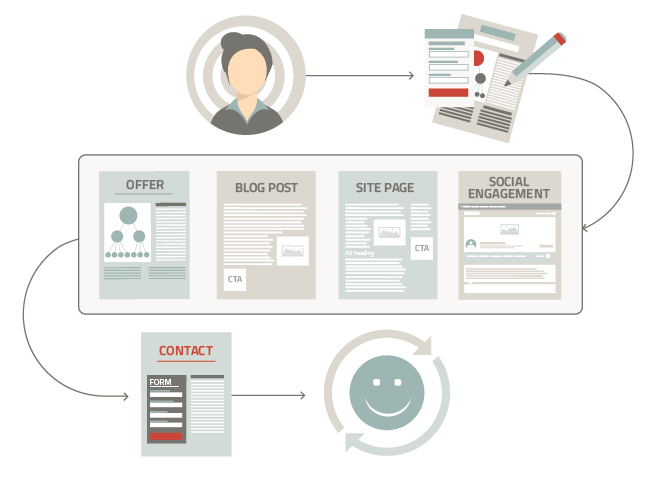 Because everything we do is built with an eye towards growing your bottom line, we will work with you to optimize your content to make sure you have targeted content that aligns with different segments of your sales and lead-generation cycle:
Top of your sales funnel (searchers who are just beginning to look for information)
Middle of your sales funnel (interested prospects who want to learn more)
Bottom of your sales funnel (those who are now familiar with your company and ready to make contact)
Together, this content will create a system you can use to attract prospects online and turn them into genuine sales opportunities week after week, and month after month.