How a short term web design project with Zedi turned into a long term partnership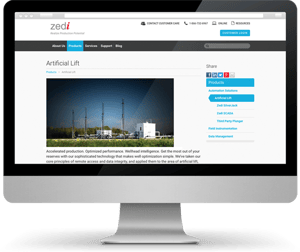 Zedi is a leading North American oil & gas technology and services company in the field of production operations. Their unique combination of award-winning automation, data management, and field and professional services means they can offer complete solutions for the challenges their customers encounter.
---
Website Design Goals and Objectives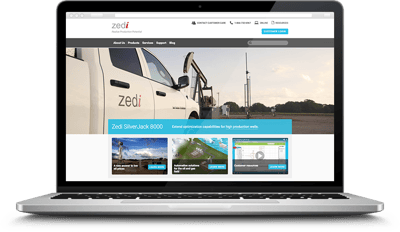 Zedi approached KAYAK seeking help developing a simple email campaign. It wasn't until they saw how KAYAK's approach to online marketing helped them focus their efforts that they realized how much more they could do with their overall marketing – especially their website.
KAYAK's holistic approach to websites, including aligning campaigns incorporating personalization at every step resonated with the Zedi team.
Upon reviewing key personas – and their content needs – we identified an opportunity to move away from an industry standard 3-column layout, to a 2-column structure that put a bigger focus on content, messaging, and navigational triggers, as well as an opportunity to reconfigure the navigation in an effort to help visitors find the information they were looking for more easily.