Family owned business redeploys website with KAYAK and dramatically reduces overall web and advertising budget
The Garage Door Company is a Calgary repair business that offers both garage door repair and installations. One of their points of difference in the market is that they offer 24-hour service and can often be there to help customers within the hour.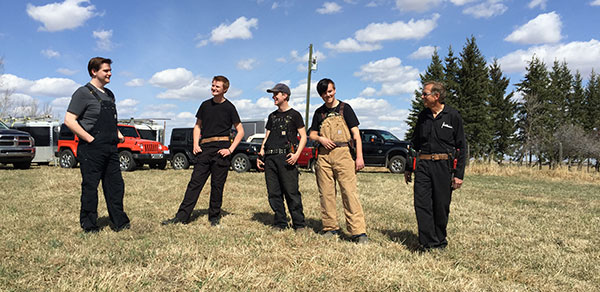 ---
Website Design Goals and Objectives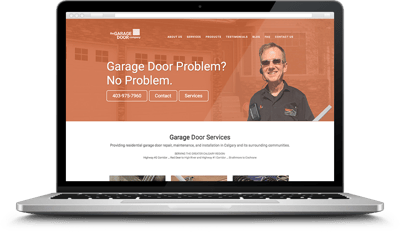 When the client came to KAYAK, their website, social and Adwords were being managed by a directory company for a significant fee.
The Garage Door Company asked about having more control of their online marketing efforts and reducing costs, which were:
$4,000/month or $48,000/year for website maintenance,
$1,000/month or $12,000/year for social media maintenance,
Additionally, the directory was charging them a 30% commission on their Adwords expenditures and prompting the client to increase their budget at every turn.
As a small local business, you can see why they started to feel like their costs were getting out of control.
While going through the discovery process on what the directory had been doing for them, some disturbing things came to light.
The directory company set up and therefore owned/administered the client's Adwords and social accounts and, as a policy, didn't allow clients administrative access.
The website, blog, and social accounts weren't being deployed or utilized following current best practices with an aim to create real connections, improve SEO or capture leads (although the AdWords appeared to be working fairly well to attract callers).
When requested, the directory company's reluctance to grant the client access to the AdWords account meant that AdWords stopped running (which lead to a loss of business).