Kayak's 5-step digital marketing program works to supercharge your digital presence and power business growth.
Growth starts from within. Working collaboratively with your leadership team, Kayak facilitates a proven marketing program following our 5-step marketing process:
Discovery Workshop(s)
Persona Identification Workshop(s)
Digital Roadmap Creation
Website Creation or Optimization
Coaching Programs 1, 2, and 3

Bill Brunton
Former VP Marketing and External Relations
Habitat for Humanity Southern Alberta
An instant spike in site performance. Not only did Kayak migrate us onto a best-practices Hubspot platform, but [they] coached us through the process of adopting proven content marketing approaches. We continue to improve with Kayak as our partner.
---
Kayak workshops reveal unexpected winning marketing and business growth opportunities. Our process helps create informed team members and qualified prospects. Kayak's Digital Roadmap outlines the transition between marketing and sales, with an added bonus: it helps you create advocates in the process.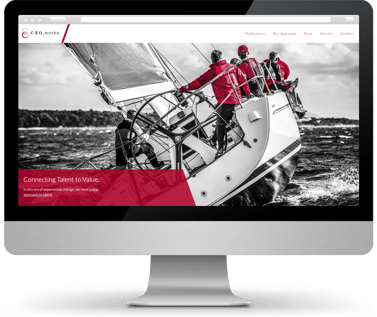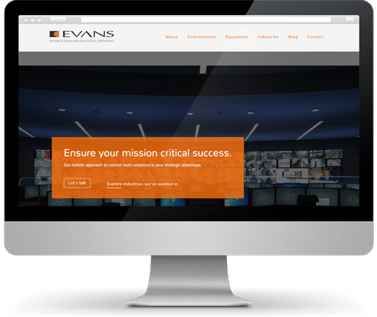 ---
1. Discovery workshops that reveal the unexpected.
Key stakeholders are brought together to gather insights on how and why the business operates, the market(s) it serves, and the story (or stories) behind it. Questions posed by our experts encourage critical thought and dialogue around your organization's challenges and opportunities. (Sample questions.) Kayak team members share relevant business insights and digital and traditional marketing strategies. Plus, perspective gained through working with more than 500 organizations are shared so that you can avoid learning the hard way.
---
2. Persona identification workshops that bring precision to your marketing efforts.
Key stakeholders are guided through structured workshops to determine what makes an ideal customer and who makes an ideal client. Demographics, psychographics, behaviour traits, and buying roles are examined, marketing personas (avatars) are created to develop buyer journeys that connect. Research may be performed to evaluate, prove or disprove assumptions, and gain greater insight into visitor/buyer intent, actions, and trigger events so that you can connect more accurately with your prospects.
---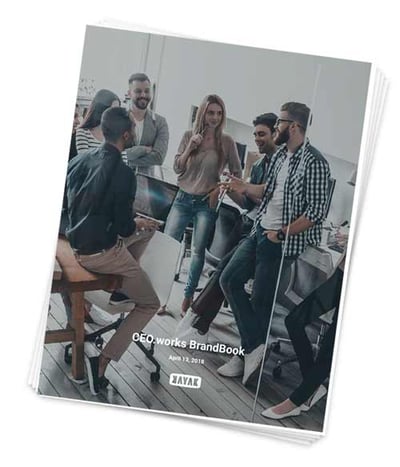 3. A Digital Roadmap that puts you on a path to real and sustained business growth.
The insights, client data, and other learnings gained through our workshops are crafted into a 40- to 60-page document sharing frameworks that transform marketing insights and strategy into creative execution.
Kayak's Digital Roadmap is a significant – often transformative – business growth asset that's designed to get your whole team on the same page with a full understanding of your buyer's motivations, connected to your business goals.
---
4. Website Deployment that Qualifies and Converts
Website organization and content optimization expertly crafted to meet the needs of your ideal clients and their influencers. No wasted page, no broken funnels. Fast-tracked deployment on Kayak's agency-grade themes for Hubspot and WordPress, engineered for lead generation.
---
5. A Coaching Program that Empowers
Three levels, beginning with technical fundamentals, expanding into marketing execution, and culminating with advanced strategies.
---
Compare our growth programs.
Engagements run either 6, 12, or 18 months.
Grow Your Business
From $60-250k+ (this page)
A comprehensive marketing program for businesses focussed on growth.
The program is collaborative, following Kayak's proven approach.
Strategic, creative and technical execution efforts are shared.
The core program includes:
Discovery workshop
Personas identification workshops
Kayak's digital roadmap
Marketing creative
Website design and deployment for persona pairs
Kayak's coaching program levels 1, 2, and 3:

digital marketing fundamentals
digital marketing strategies
advanced growth strategies.
Grow Your Results
From $30-60k
A growth-enablement program for Sales & Marketing Managers focussed on improvement.
Participants execute website upgrades working with their team members, guided by a dedicated coach.
The core program includes:
Discovery workshop
Personas identification workshop
Website design and deployment for primary and secondary personas
Kayak's coaching program levels 1 and 2:
digital marketing fundamentals
digital marketing strategies
Grow Your Leads
From $15-30k
A website deployment program for entrepreneurs, startups, and those wishing to create a powerful website.
Participants execute an agency-level website guided by our business website experts.
The core program includes:
Discovery workshop
Personas identification workshop
Website design and deployment for primary persona
Kayak's coaching program level 1:
digital marketing fundamentals
---
In a nutshell, our mission is not to do more for you, but to put you in a position to do more for yourself.